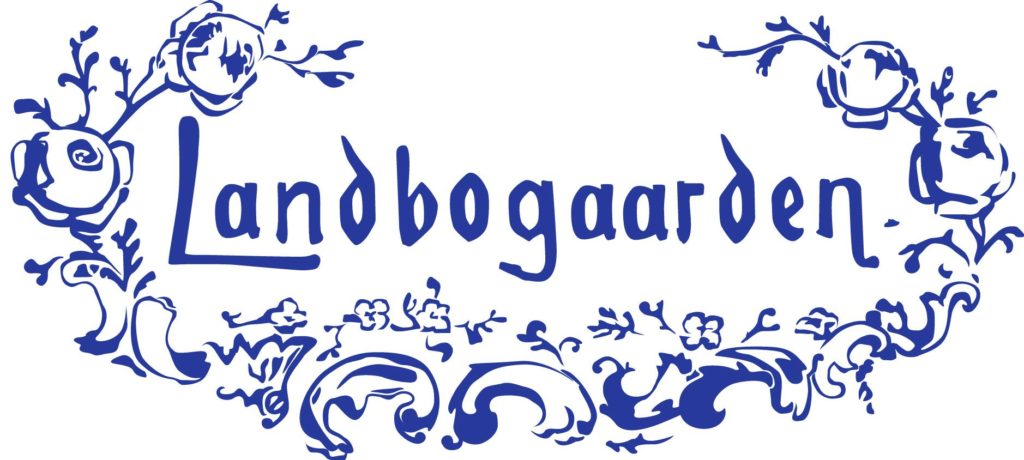 Landbogaarden was started by Jacob's great grandfather Michael in 1919.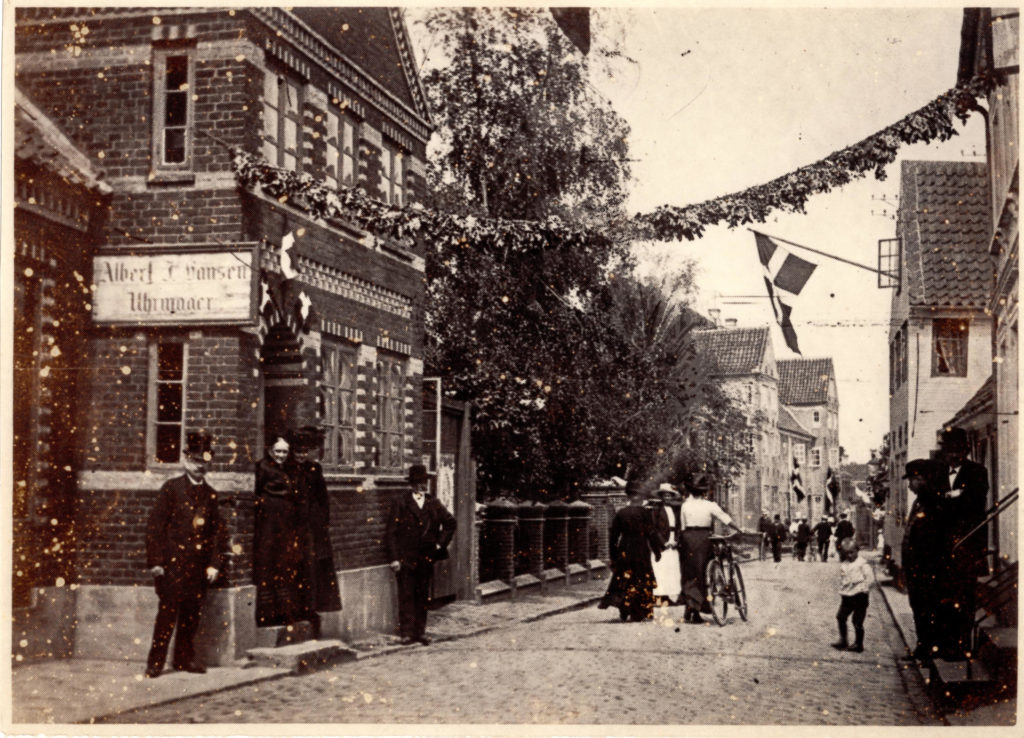 The building to the left is the current Landbogaarden, photo taken over 100 years ago.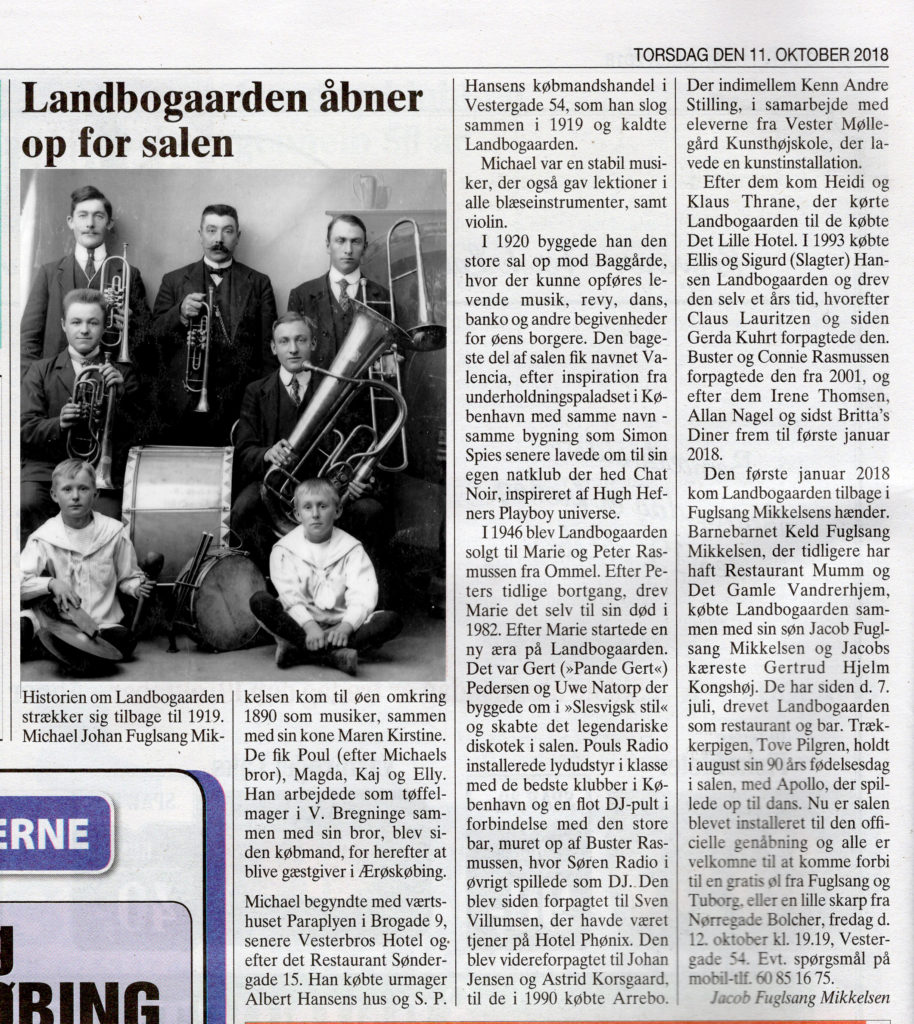 Article in connection to the opening of the dance floor at Landbogaarden in the fall of 2018.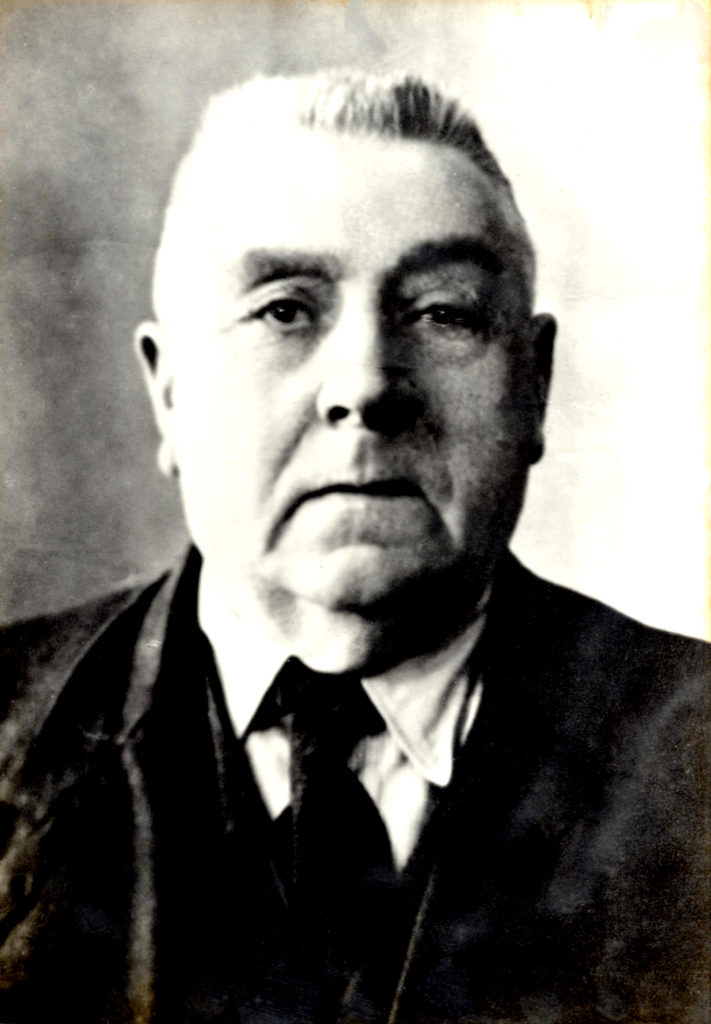 Great Grandfather Michael Johan Fuglsang Mikkelsen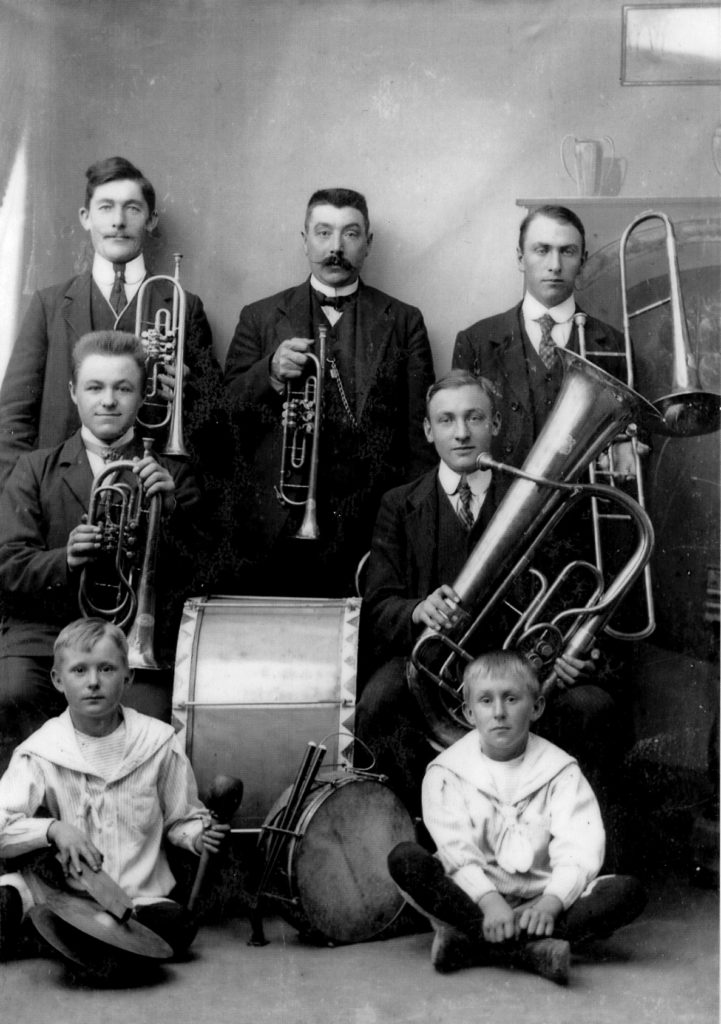 Michael's band – Michael in the middle with the trumpet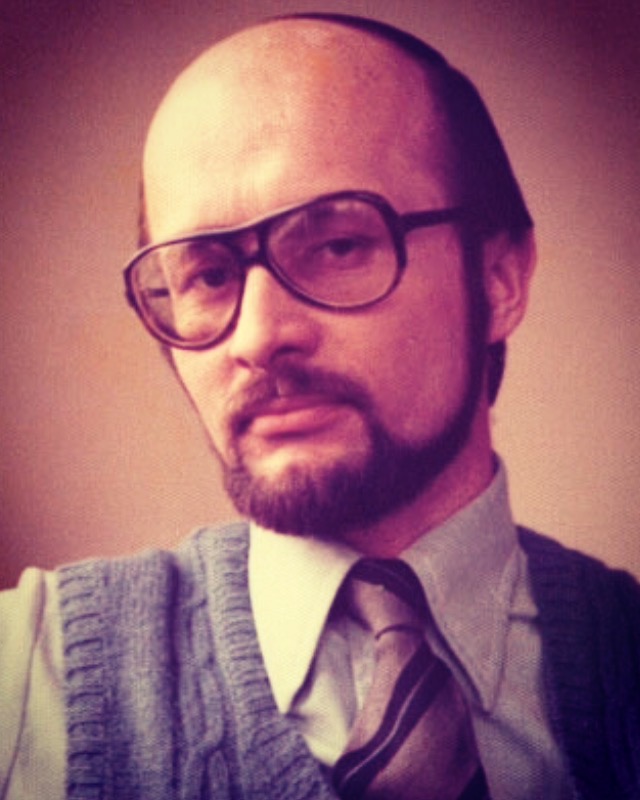 Father Keld Fuglsang Mikkelsen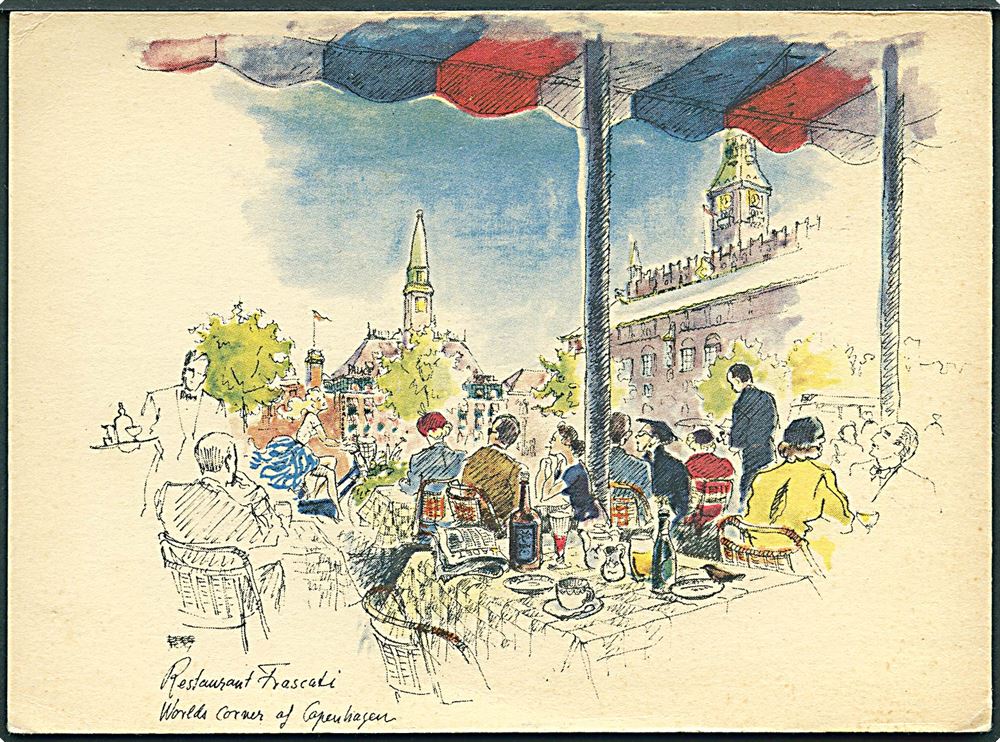 Keld got his start as a chef at Restaurant Frascati on Rådhuspladsen in Copenhagen.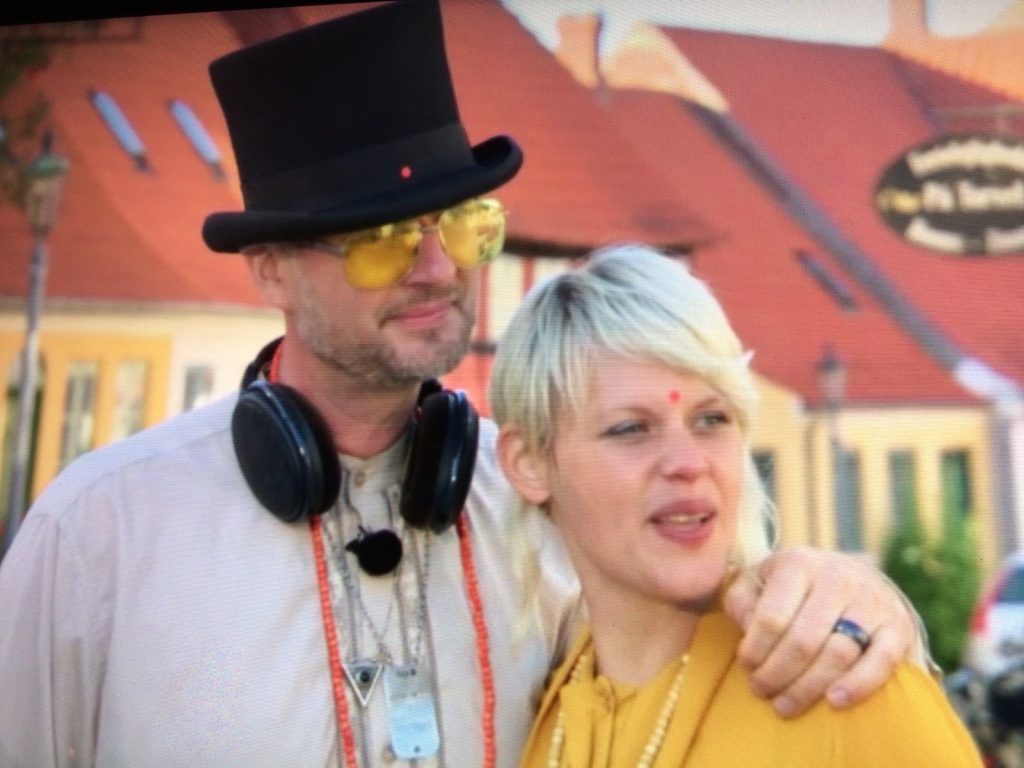 Jacob & Gertrud came to Ærø, through their performance in the Reality TV show "Hotelkampen"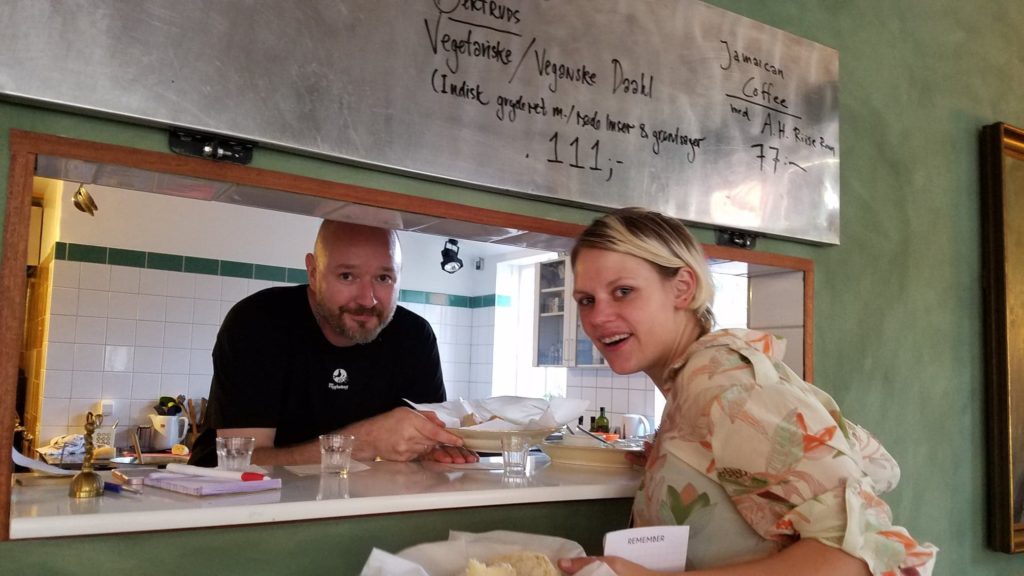 Now they run Landbogaarden together as a live interaction performance, including food, drinks, music and storytelling.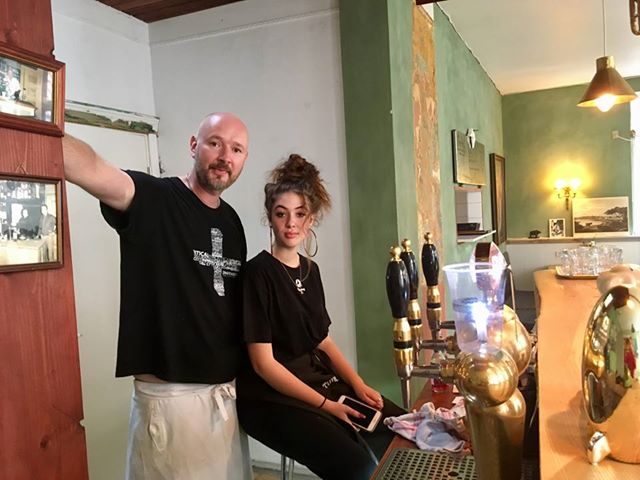 And Jacob's daughter Sasha Estella also takes part of the operation in the summertime.
Jacob's Mom Inge, Jacob, gertrud, Aunt Lone and Father Keld. Photo from Fyns Amts Avis article by Iben.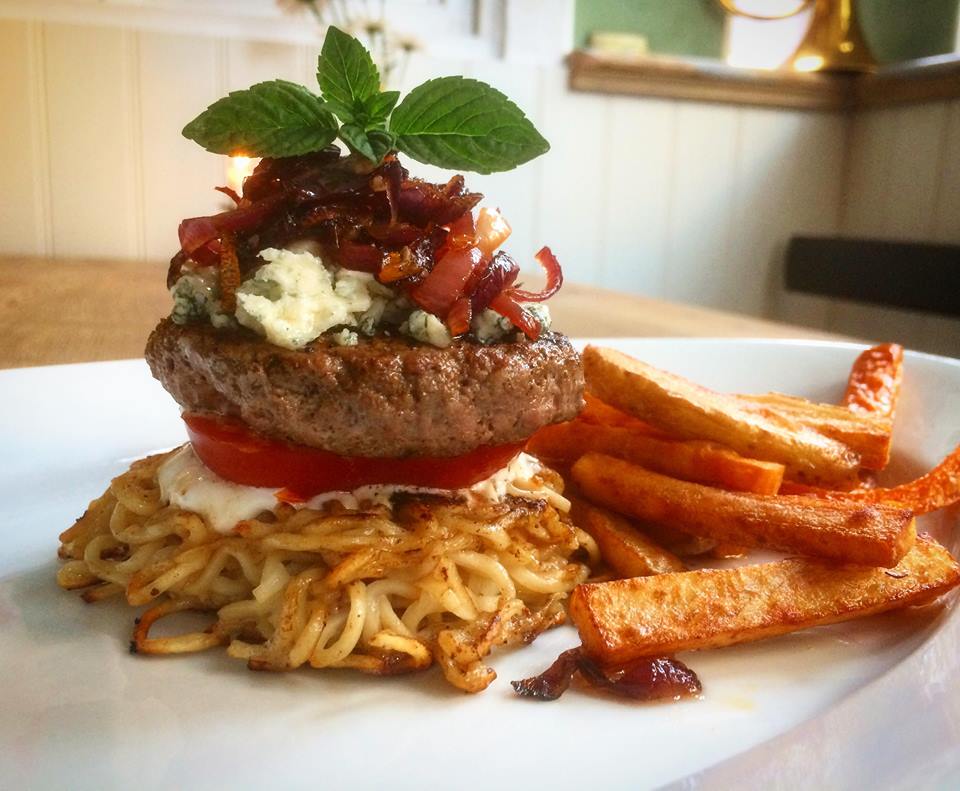 A Landbogaarden Specialty: Ramalama Ding Dong Burger – Caramalized Red Onions, Blue Cheese, Ground Beef, Tomato, Aioli & Ramen Noodle patty with Veggie Fries.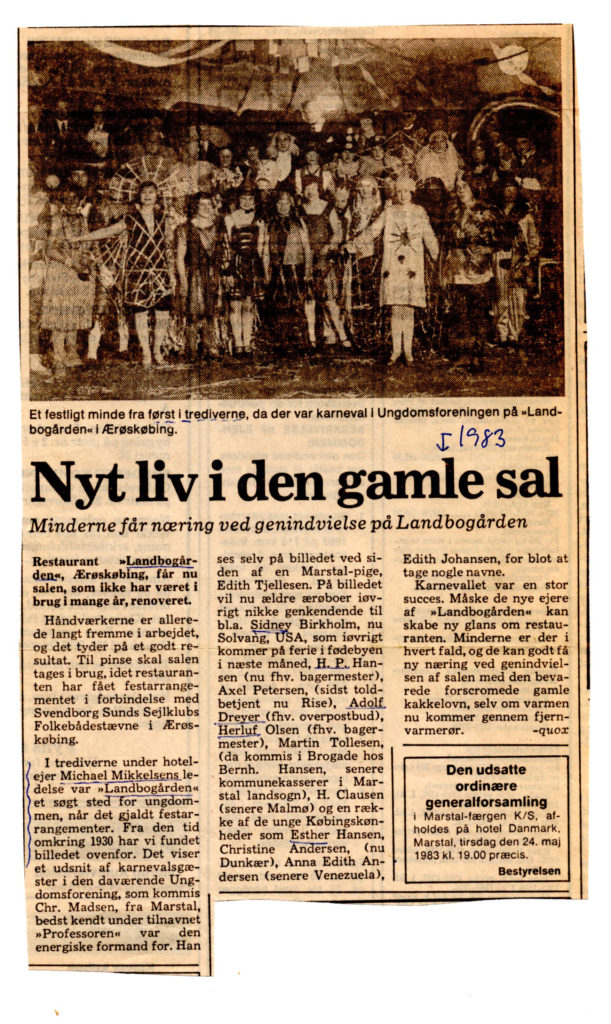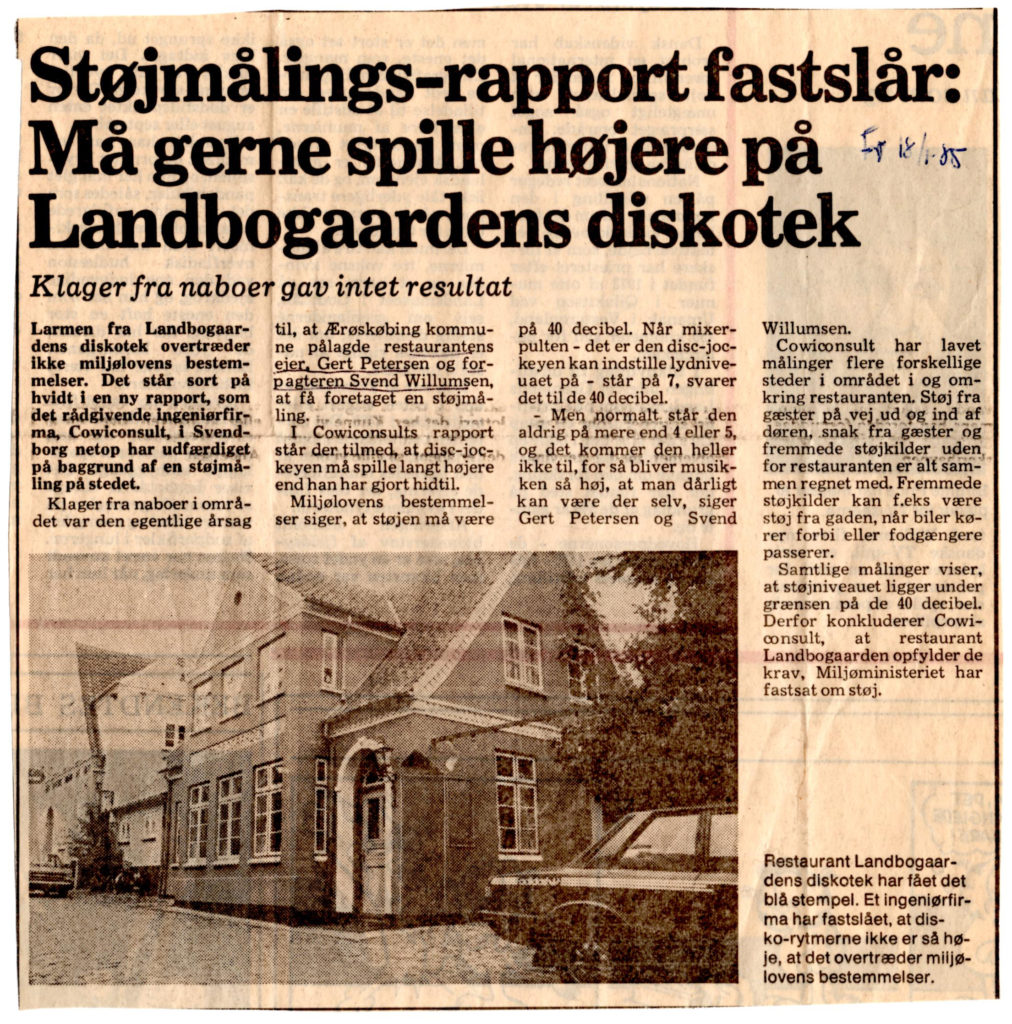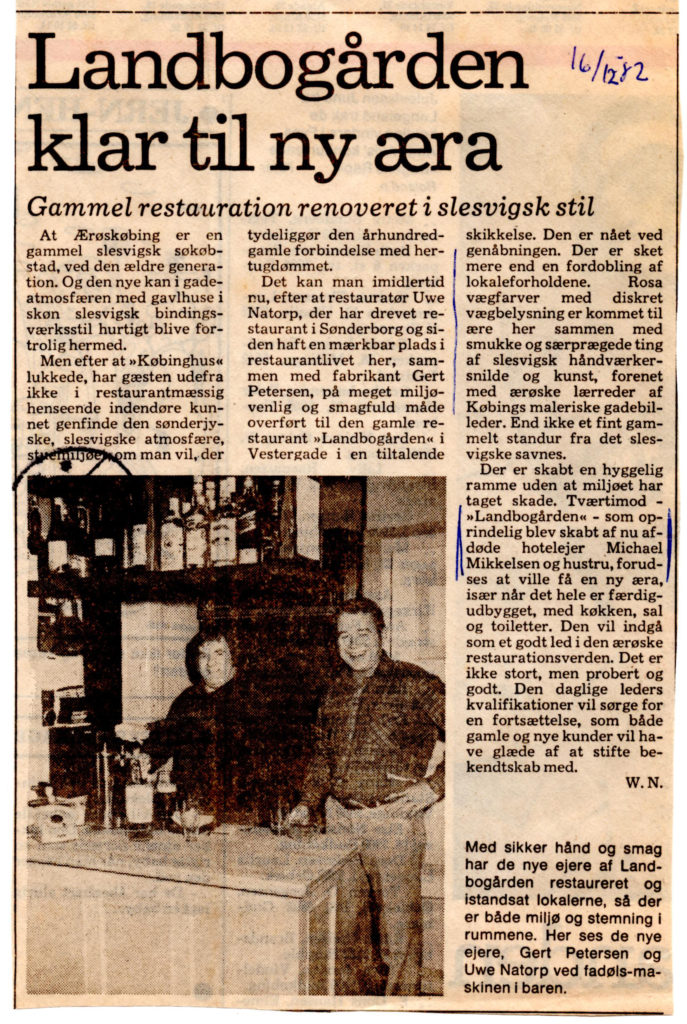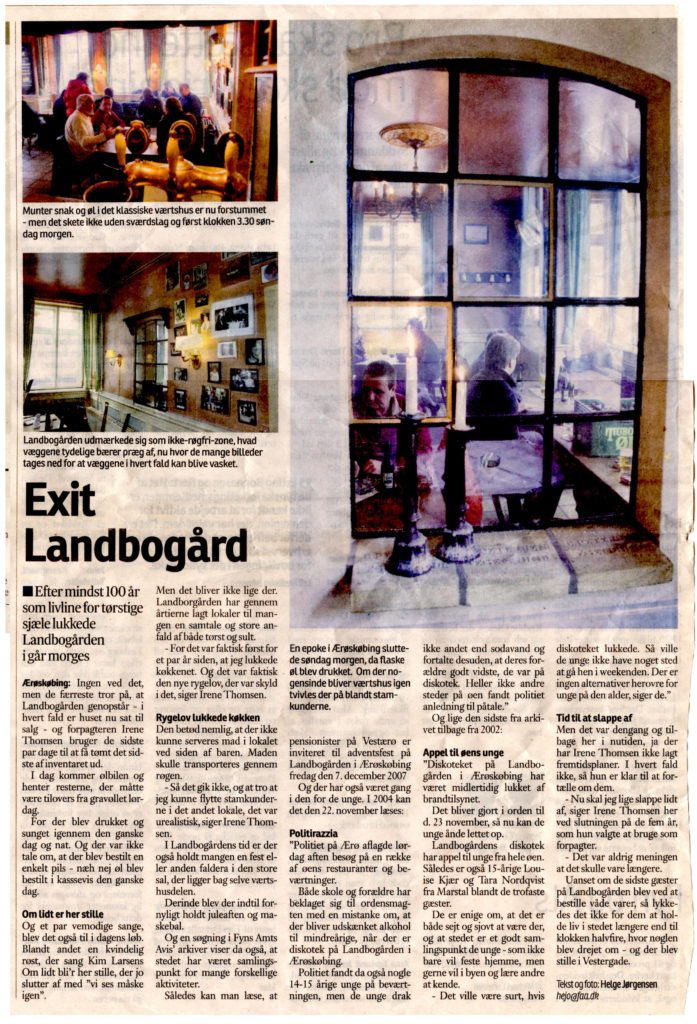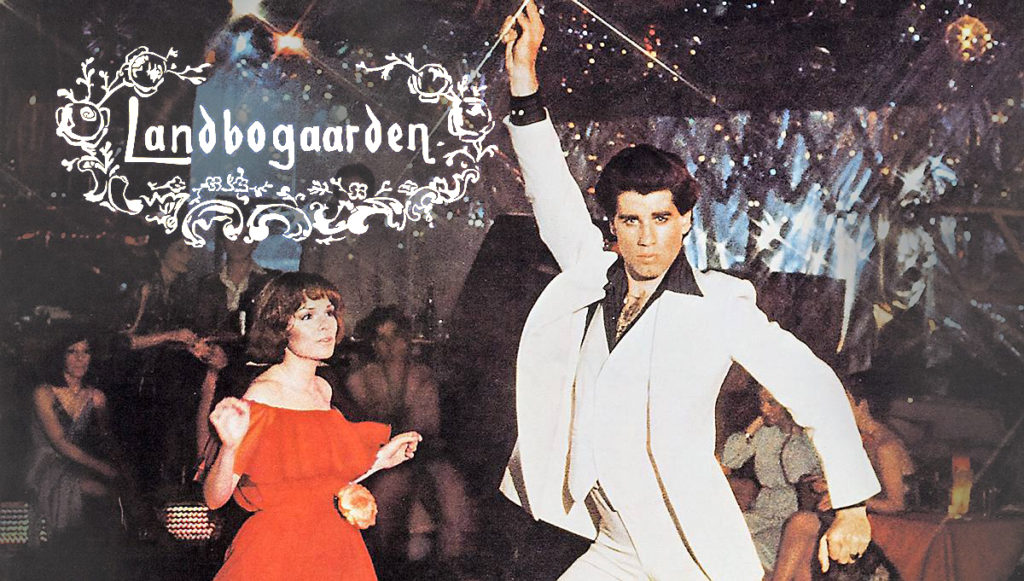 There is a 100 square meter dance floor, where Jacob DJ's with his vinyl collection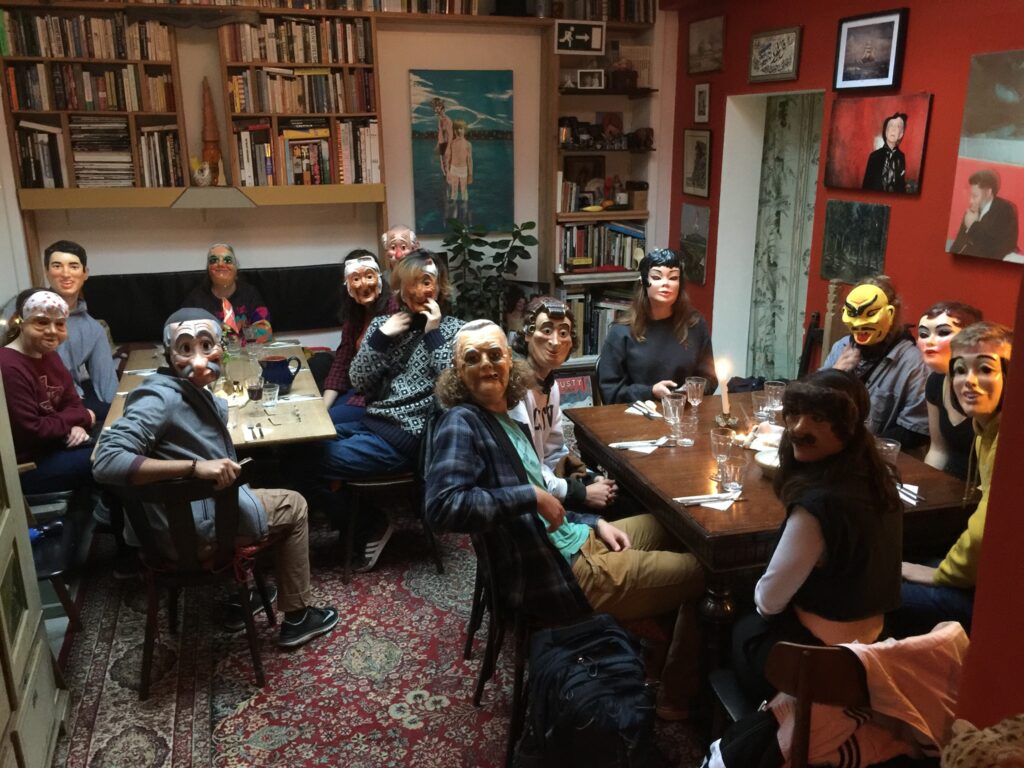 Fastelav – Dressing up in masks is big thing on the island of Ærø, and Landbogaarden hosts an event for this every year.
Go to the facebook page HERE!