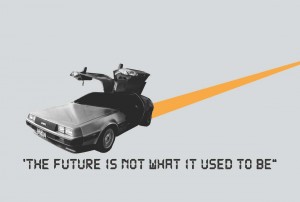 Tilbage til Fremtiden – Et Skoleforløb
Tilbage til Fremtiden
Hvordan alternativ energi kan være med til at ændre fremtiden og vores klima
Klassetrin: 4 – 7
Forløb: 2 gange 1 time, over 2 valgfrie uger i efteråret 2016 – GRATIS!
En interaktiv, kunstnerisk multimedieoplevelse med klimaprojektet CO2 Green Drive og kunstneren Jacob Fuglsang Mikkelsen.
Jacob har siden 2009 rejst rundt i hele verden for at udbrede viden og bevidsthed om alternativ energi og elbiler med hjælp af kunst, events og humor.
Eleverne får muligheden at under forløbet arbejde med "Mind Mapping" teknik, hvor de kan tage noter og tegne for at give inspiration til deres egne endelige tegninger der skal udstilles til COP22 i Marrakech, til december.
Første del af forløbet på din skole indeholder – 1 times Besøg af Jacob Fuglsang Mikkelsen opdelt i fire kapitler: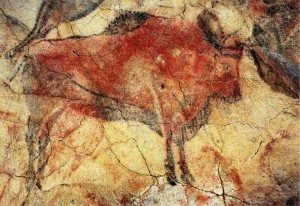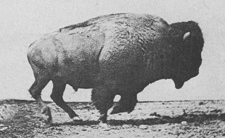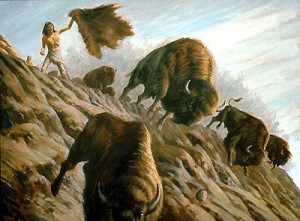 Den første kunst- og hulemalerier – hvordan mennesker i historien har overkommet store udfordringer, gennem at skabe kunst/hulemalerier,
og hvordan disse tanker er blevet brugt som inspiration i kunstprojektet CO2 Green Drive.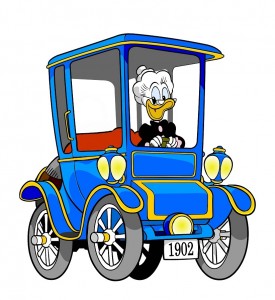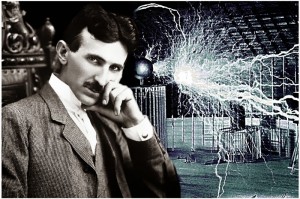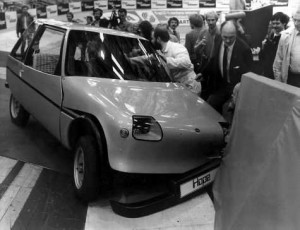 Elbilens historie – fra Bedstemor And elbilen, som den første bil på markedet, til 2016 og det nye håb for elbilens muligheder herunder
Nikola Tesla – manden fra Mars, Ford Model T og industrisamfundet, oliekriser og den danske elbil Hope Whispers tragiske øde, ind i en beton blok 1982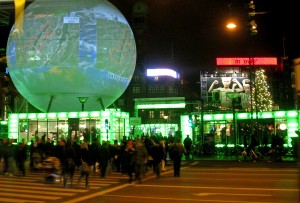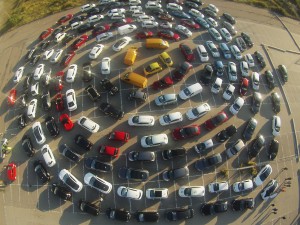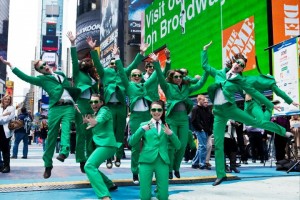 CO2 Green Drive – Et kunst- og klimaprojekt ser dagens lys i forbindelse med klimakonferencen COP15 i 2009.
En fortælling om hvordan man med kunst, kreativitet, innovation og humor kan gøre en forskel i verden.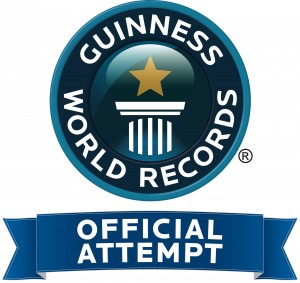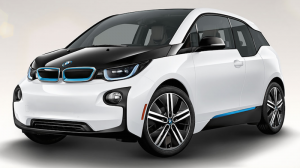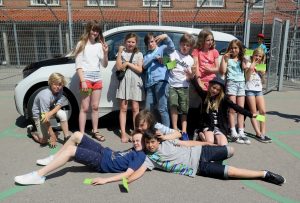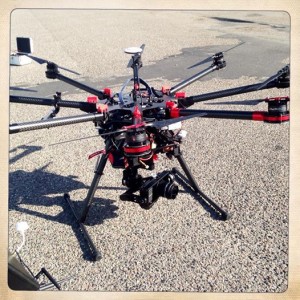 Samtaler om produktionen af alle elevers kunstværk/kort som deltagelse i et Guinness Verdensrekord, der også bliver udstillet til COP22 i Marrakech, i samarbejde med det globale klima initiativ WAVE Project. 
– Den første del af forløbet afsluttes med spørgsmål og inspiration til hvordan deres kunst/kort vil kunne se ud, og hvordan det vil blive udstillet og senere set via et højt opløseligt dronebillede taget under COP22 i Marrakech.
– Hvad er The Wave Project? En film bliver vist hvor børn i hele verden går igennem lignende forløb. Tanken om at børn globat står sammen om at vise sine intentioner om at ville gøre en forskel, bliver introduceret for at vise at eleverne er en del af et større sammenhæng.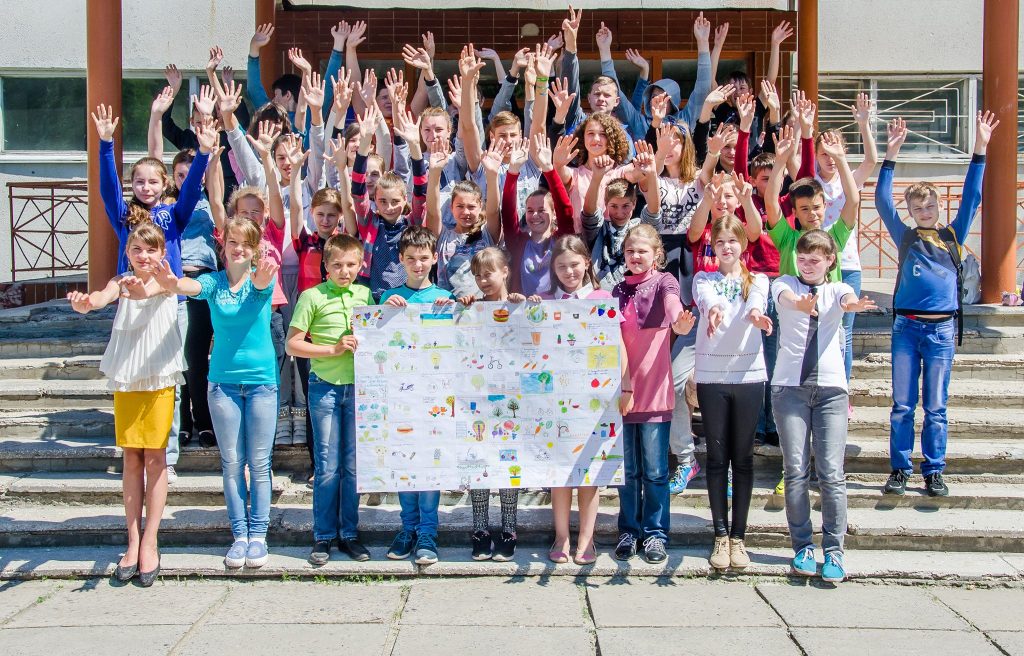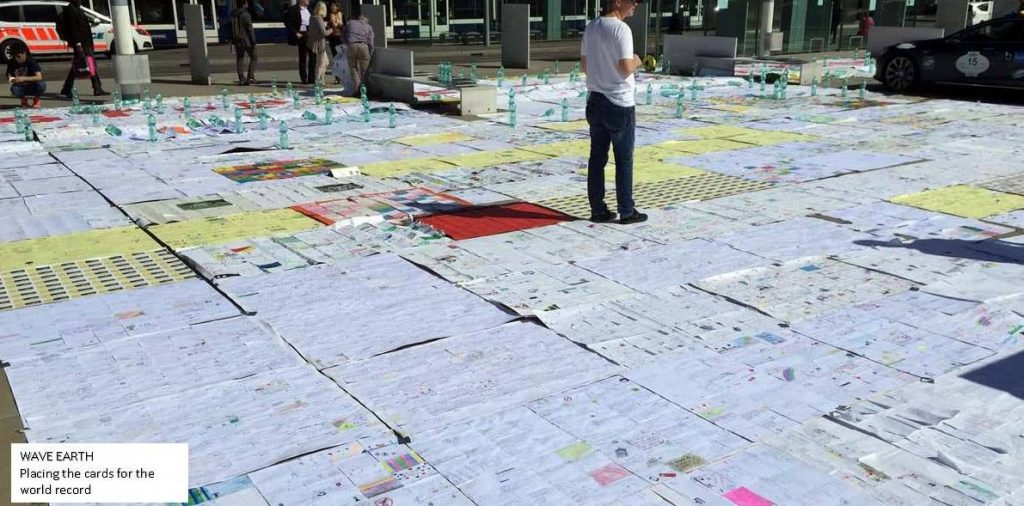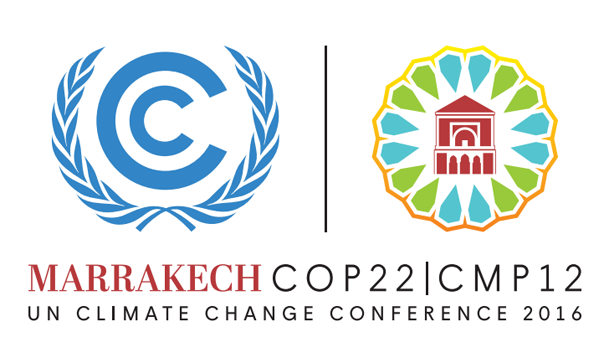 Anden del af forløbet indeholder: Produktion af elevernes tegninger/kunstværker/kort baseret på samtalerne og deres Mind Maps fra den første del af forløbet. Jacob besøger denne gangen din skole i en elbil, som alle børn kan komme ind i og opleve.

– Alle elevernes værker bliver fotograferet af Jacob for et senere projekt, og bliver indsamlet for at være med til Guinness World Record forsøget i Marrakech.
– Forløbet følges op efter COP22 i Marrakech med en video og beskrivelse af hele projektet produceret af CO2 Green Drive og Wave Project.
– Alle elever vil få muligheden at online se og zoome ind på deres eget kort fra et højt opløseligt dronebillede taget af rekord forsøget i Marrakech.
– Alle deltagende skoler og elever får muligheden at bestille et Guinness World Record certifikat, som deltagere i forsøget.
Link til til Wave Project HER
Relevante områder der bliver belyst:
Historisk perspektiv – hulemalerier og tidlige udfordringer for mennesket
Klimaudfordringer, CO2, drivhuseffekten, benzinbilsmotoren & elbilsmotoren
Den danske elbil Hope Whisper – et dansk industri eventyr, der ikke kom op på hesten igen.
Hvordan kan man selv gøre en forskel, tro på sig selv, sine drømme og ideer?
Gør en forskel! Lav kunst, der sammen med børn fra hele verden skal være del af et Guinness verdensrekord og vises frem til verdens beslutningstagere.
Oplev en elbil i din skolegård og se at det faktisk kun er en almindelig bil, der kører på andet end fossile brændstoffer.
Perspektivering af Naturfag og Stof og Energi fra læringsportalen: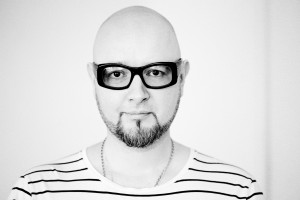 Hvem er Jacob Fuglsang Mikkelsen?
Jacob er en kunstner og iværksætter der voksede op i Sverige og tog sin kunstuddannelse i USA.
I 1999 producerede han en kulturfestival i New York, der hed Danish Newave sammen med Det Danske Kulturinstitut
og har siden lavet projekter med instituttet løbende. CO2 Green Drive projektet blev først opført i forbindelse med Klima konferencen COP15 i 2009 og er siden blevet opført globalt i mange forskellige versioner. CO2 Green Drive blev i marts måned 2016 udstillet i Rebild Centrets store Klimakunstudstilling, og skal til efteråret også produceres i Skt. Petersborg.

Forløbet starter fra september måned og frem til slut november 2016.

For booking af et forløb send en mail til Jacob.fuglsang@gmail.com, eller ring for at høre mere på 60 85 16 75
Der skal en del forberedelse på plads inden forløbet starter, men den information får man
i forbindelse med email kontakt og indledende kommunikation.
Med venlig hilsen,
Jacob Fuglsang Mikkelsen
UPDATE!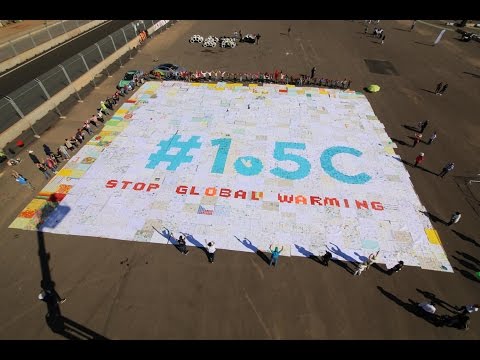 For oven: resultatet fra Guinness World Record forsøget i Marrakesh – Et nyt verdensrekord blev lavet og alle børn fra København der var med til at lave kunst
til forsøget er nu Guinness World Record holdere! Tak for jeres deltagelse og smukke værker der var en del af forsøget.
Forløbet er et samarbejde med Wave, Københavns Kommunes Børne- og Ungdomsforvaltning og Region Hovedstadens Elbilsekretariat