Jacob was in January 2015 elected to be a candidate for the new Danish Political Party "The Alternative".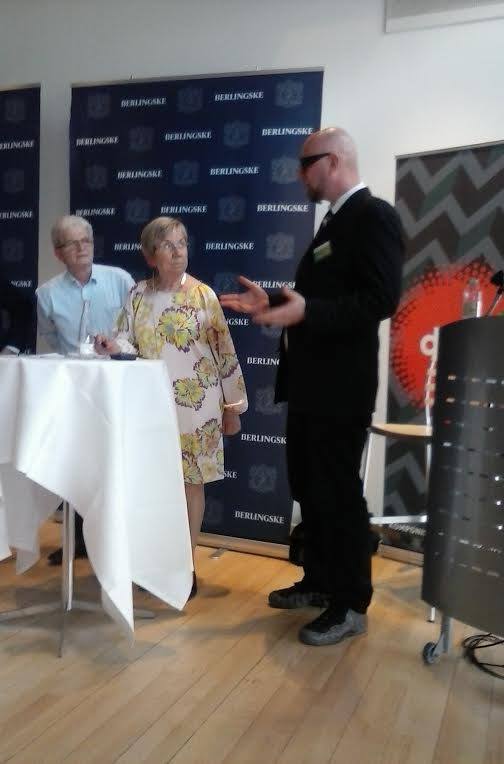 Jacob took on the task of a political candidate as a performance, interacting and collaborating in bringing forth Alternative new politics into the minds of the Danes.
Jacob's main focus in his performance as a candidate for The Alternative was:
– Climate & Alternative Energy
>Electric Cars & Bikes
>Fossil Free Future
>Export of Danish Green Solutions
– Art & Culture
>Artists into corporate board rooms, Politics and education
>Export of Danish Culture such as design, music, art and creativity.
>Artists shall have more responsability and take an active part of society.
– Integration & Immigration
>Compassion and understanding of nonDanish cultures and people
>Stronger relations to the Turkish population in Denmark
>Danes living in Malmo (in Sweden across the Øresund Bridge – because they are not allowed
to live in Denmark with their loved one), shall have the right to vote in Denmark.
– DJ Triangle Lover
>Travelled around Denmark in connection to the Election Campaign called "Join the Party" as a vinyl playing DJ, also exhibiting
Alternative election posters.
– LOVE IS IN THE AIR – The Book
> Curated a coffee Table Art Book about The Alternative and the election where the party entered the Danish Parliament
> Co-Established "Alternative Books" – a book publishing company
– Copenhagen Calling
> In collaboration with the political leader of The Alternative Uffe Elbæk, Jacob initiated the conference concept "Copenhagen Calling".
See more about the 2016 version in New York HERE
– Copenhagen Night of Culture at the Danish Parliament
> Exhibition of original artwork from the book "Love is in the Air"
> Live musical performances
> Spoken Word readings
See more about the event HERE
See more information about this project on Jacob's Artist Facebook page HERE